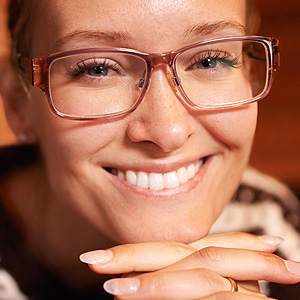 The most romantic holiday of the year, Valentine's Day is celebrated each February 14th. It's a time when many look forward to giving (and receiving) cards, flowers, and other tokens of love. On special days like this, it's natural to want to look your best—and many surveys rank a person's smile as his or her most noticeable (and appealing) physical feature. But what if you are unsatisfied with your smile?
Don't worry! Today, cosmetic dentistry can resolve smile problems as never before. Here are some popular and effective dental treatments that can quickly brighten up your smile.
Tooth Whitening
In just one visit, dull or stained teeth can often be lightened by up to 10 shades! How? We use special bleaching solutions that are applied safely, under our careful supervision, in the dental office. You can't use these concentrated solutions at home. But if you're not in a rush, we can prepare custom-made take-home bleaching trays and whiteners that are safe for home use. The same results can be achieved, but the process may take weeks instead of hours. After months or years, depending on lifestyle factors (like whether you smoke or drink coffee, red wine, etc.) your teeth can have whitening treatment again.
Cosmetic Bonding
Small chips, cracks, or other minor irregularities can be quite noticeable in an otherwise flawless smile. Fortunately, these problems can often be resolved with a treatment called cosmetic bonding. In a relatively simple in-office procedure, we can apply tooth-colored bonding material to restore teeth to better appearance. Layers of high-tech bonding material are built up and cured with a special light to form a tough, natural-looking tooth surface. Bonding isn't as long-lasting as some other types of restoration, like veneers or crowns, but it's an easy and inexpensive way to resolve some smile problems.
Professional In-Office Cleaning
Remember that feeling you get after your regular checkup? Your mouth feels squeaky-clean, your breath is fresh and you're ready to show that sparkly smile. So why wait until your next routine appointment? You can schedule a hygiene visit any time. We will remove plaque from your teeth, check your gums for signs of periodontal (gum) disease, and make sure you're on track for good oral health. If any problems are found, we'll take care of them right away. And if you have questions about cosmetic procedures, it's the perfect time to ask. A professional cleaning can help your smile look (and feel) great.
If you have questions about brightening up your smile, please contact our office or schedule a consultation. You can learn more in the Dear Doctor magazine articles "Artistic Repair of Front Teeth with Composite Resin" and "Important Teeth Whitening Questions Answered."