Cosmetic Dentistry in Kinnelon, NJ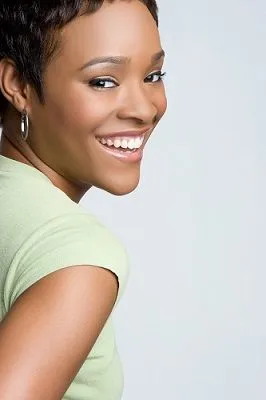 Today your dentist can correct teeth that are discolored, misaligned, twisted, unevenly spaced, too long or short, or simply worn down. He can even replace missing teeth with a single procedure or in combination. If you hide your smile, do not let others see your teeth or gums worry that your teeth will deteriorate with age ask us for the best options to help you achieve and maintain that smile you have always wanted. We are here to help.
A cosmetic consultation with Dr. Brusco has a fee to go with it. The doctor will gladly address your concerns, go over a treatment plan (with proper x-rays), tell you approximately how long the process will take, and review your financial obligations. Should you decide to have your work done at this office the consultation fee will be applied to your treatment.

Veneers
Veneers are custom-made tooth-colored laminates designed to cover the front portion of the tooth. They are laboratory-made of many materials, the most common porcelain due to their durability and esthetic properties. Veneers are a more conservative alternative to porcelain crowns since they require less tooth surface to be removed. They are usually recommended to improve the following conditions:
Spaces between front teeth
Cracked or chipped teeth
Slightly crooked teeth
Poorly shaped teeth
Permanently stained teeth
Worn teeth
Desire to change the appearance of the teeth
With porcelain veneers in place, a patient can expect whiter, straighter, and more even-looking teeth.

Whitening
Regardless of how well you take care of your teeth, over the years, some discoloration will occur. These changes can be caused by certain medications, smoking, aging, drinking tea, coffee, or the deterioration of a tooth's nerve. We recommend a dentally supervised at-home treatment that can help you brighten your smile. While the procedure will not prevent further discoloration, you can touch it up whenever you wish.
We first take an impression of your teeth. From there a custom tray is prepared. This tray will hold gel made from carbamide peroxide and will be worn daily for the prescribed amount of time. Within two weeks full results can be seen. Touch-ups are done when you wish. The great thing about this product is that you, the patient have control over how bright you wish to go. This product contains a much higher percentage of the whitening ingredient than the over-the-counter products you can purchase.


Not happy with your smile?
Then call Dr. Brusco's office in Kinnelon, NJ at (973) 838-5862 for a consultation for Cosmetic Dentistry!